𝐘𝐨𝐮𝐫 𝐒𝐚𝐟𝐞𝐭𝐲, 𝐎𝐮𝐫 𝐏𝐫𝐢𝐨𝐫𝐢𝐭𝐲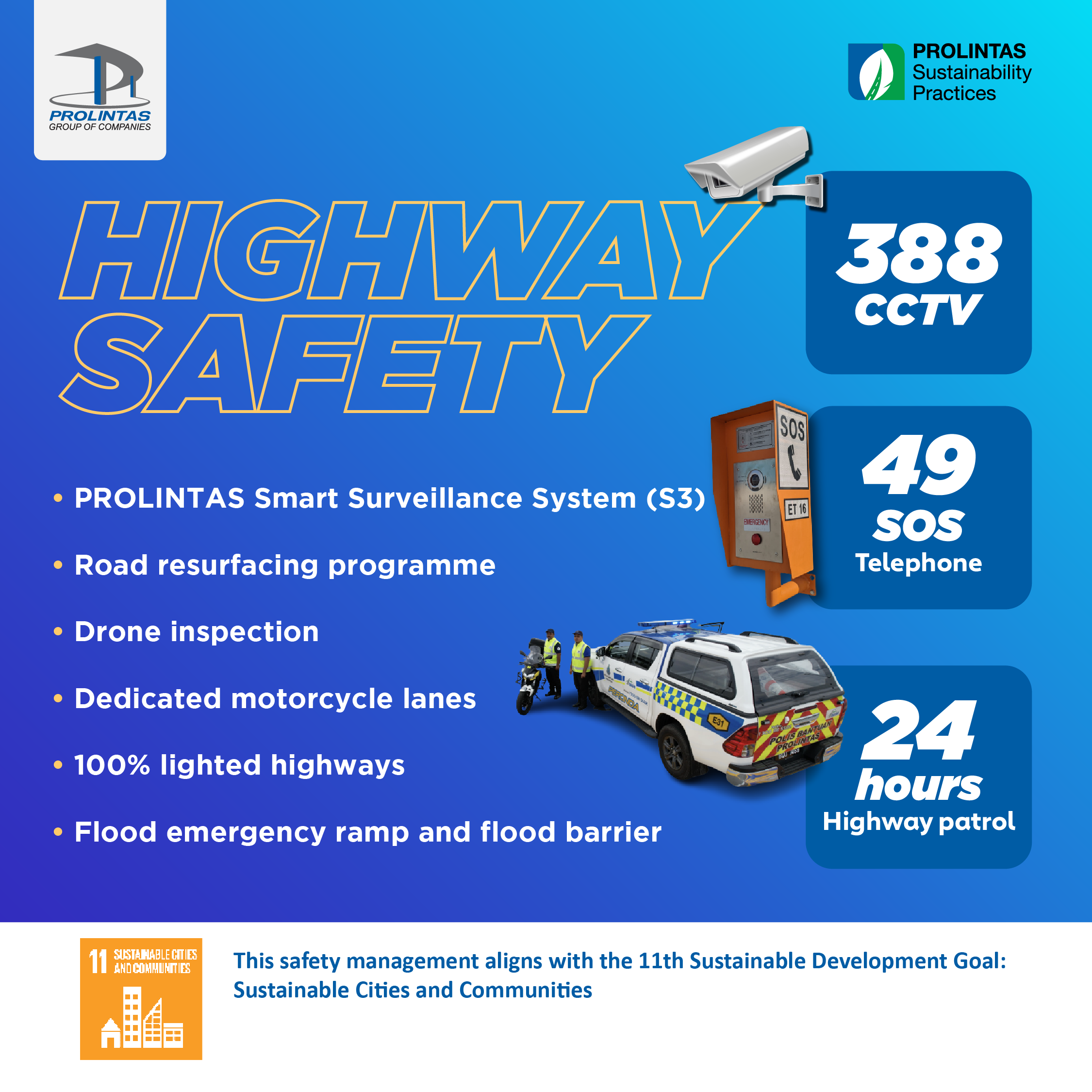 PROLINTAS has adopted sustainable solutions in construction and operations to ensure the safety of highway users. Each of these highway features and technologies is contributing towards providing efficiency and convenience of using urban highways.
As a responsible urban highway operator, we put emphasis on highway safety to deliver the best quality service and infrastructure because mobility is central to sustainable development.
#Sustainability #PROLINTASSustainability #sustainabledevelopment #urbanhighways #PROLINTASHighways #highwaysafety #urbanmobility