AS LLM DASH Penchala Link Night Run receives recognition by the 'Malaysia Book of Records'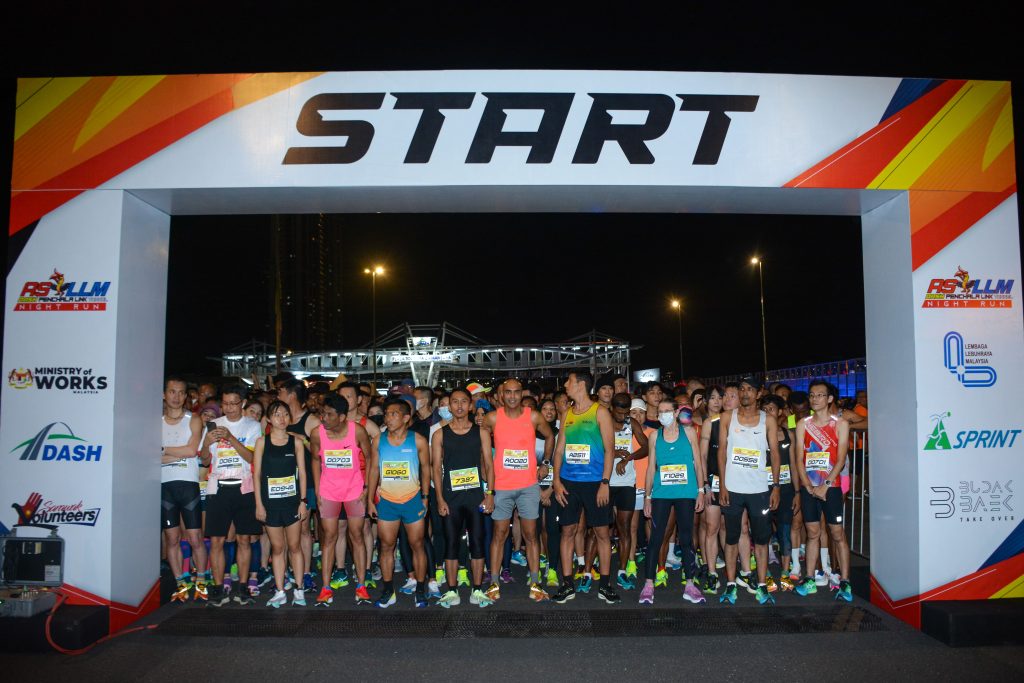 Kota Damansara, 5 November 2022 – AS LLM DASH Penchala Link Tunnel Night Run has received the Malaysia Book of Records recognition as the nation's first and longest night run through a tunnel.
The running event was held through the 780 metre Penchala Link's tunnel of Skim Penyuraian Trafik Kuala Lumpur Barat (SPRINT) as well as the 260 metre fully enclosed noise barrier of Damansara-Shah Alam Elevated Expressway (DASH).
It was organised by Persatuan Sukarelawan Sarawak (Sarawak Volunteers) in collaboration with Malaysian Highway Authority, DASH and SPRINT.
The running event was officiated by Dato' Sri Haji Fadillah Haji Yusof, Senior Works Minister and Khairy Jamaluddin, Health Minister at Kota Damansara Toll Plaza, DASH.
Some 5,000 local and foreign participants took part in the AS LLM DASH Penchala Link Night with two categories offered, Super Sonic (12 kilometre) and Ultra Sonic (4 kilometre).