PROLINTAS Back To School Program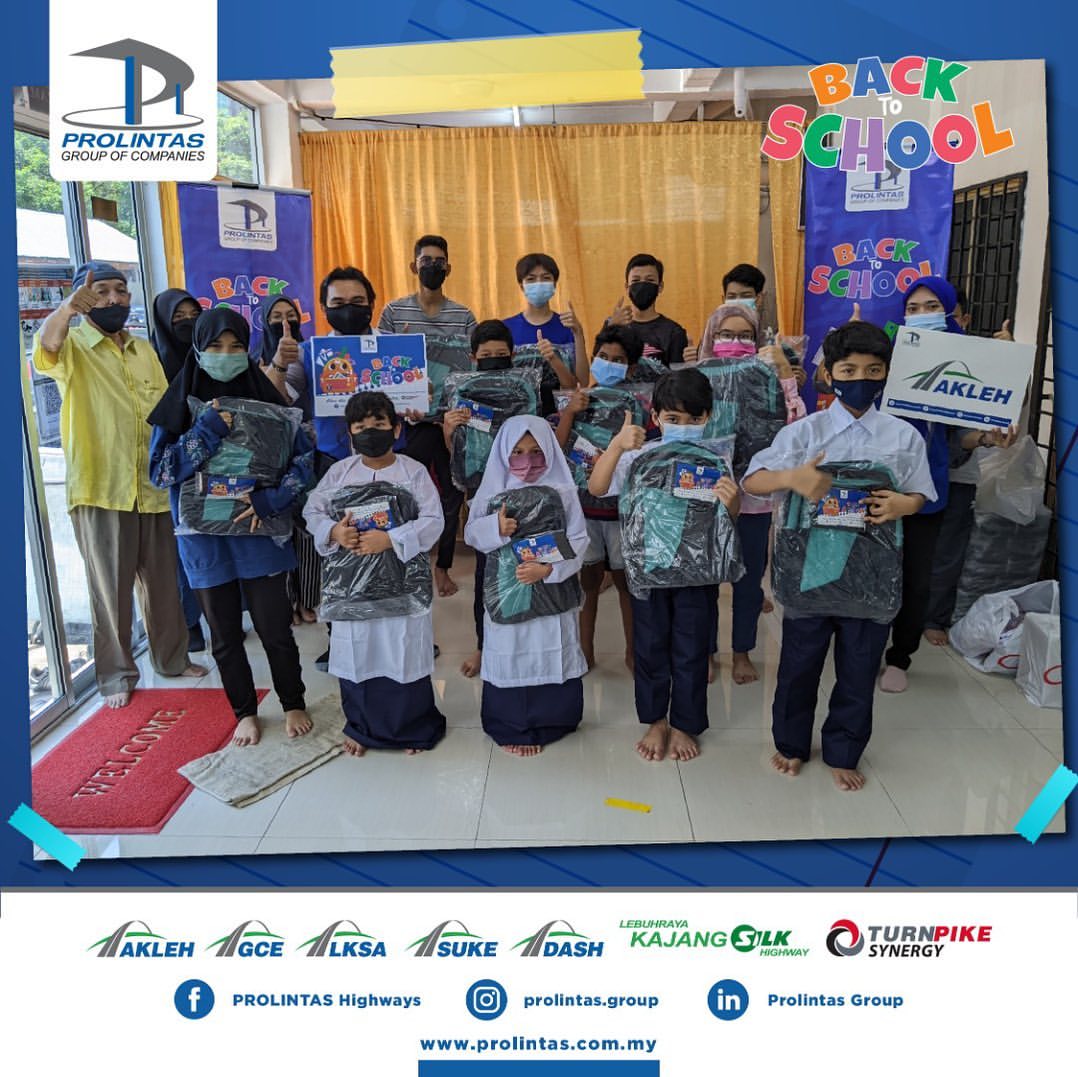 PROLINTAS has distributed school uniforms set worth RM44,000 to students from B40 families. After the successful delivery of the Cerdik Programme that supports students' learning during the pandemic, we continue our education initiatives with the return of the 'Back To School' contributions aiming to help the communities who live in the vicinity of PROLINTAS Highways as schools to reopen soon. A total of 220 secondary and primary students receive a set of school uniforms including shoes, socks and school bags.
PROLINTAS Back To School, a collaboration with the Canggih school uniforms brand, has benefited the B40 communities coming from ten residential areas adjacent to six highways of PROLINTAS (AKLEH, GCE, LKSA, SILK, SUKE, and DASH).