PROLINTAS Cipta Rekod Baru Malaysia Book of Records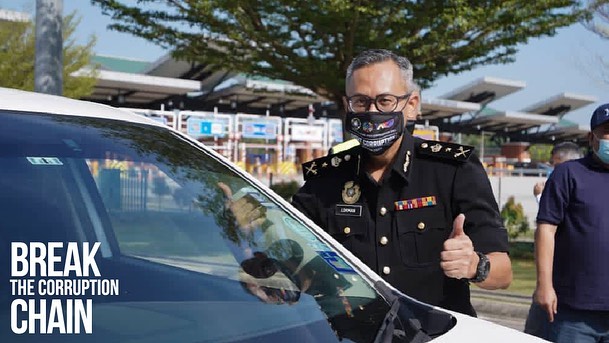 Bersempena dengan sambutan Hari Anti Rasuah Antarabangsa yang disambut hari ini, sebanyak 100,000 pelekat kereta dengan mesej 'Break The Corruption Chain' telah diedarkan di seluruh lebuh raya kendalian PROLINTAS. Majlis Flag-off program ini telah disempurnakan oleh YBhg Dato' Nor Azmi Bin Karim, Timbalan Pengarah SPRM bersama En Malik Parvez Ahmad, Ketua Pegawai Operasi (Kewangan & Komersil) PROLINTAS.
Turut hadir adalah pegawai SPRM, pengurusan kanan PROLINTAS serta wakil dari NGO; Malaysia Corruption Watch (MCW), Governance, Integrity And Anti-Corruption Centre (GIACC) dan Institut Integriti Malaysia (IIM)
Pengedaran pelekat kenderaan ini adalah sebahagian usaha PROLINTAS dalam meningkatkan kesedaran anti rasuah dan amalan integriti di kalangan masyarakat. Program ini juga akan dicatatkan di dalam Malaysia Book of Records sebagai program pemberian pelekat kenderaan terbanyak di Malaysia.