PROLINTAS Fabric Recycling Bin Campaign Officially Launched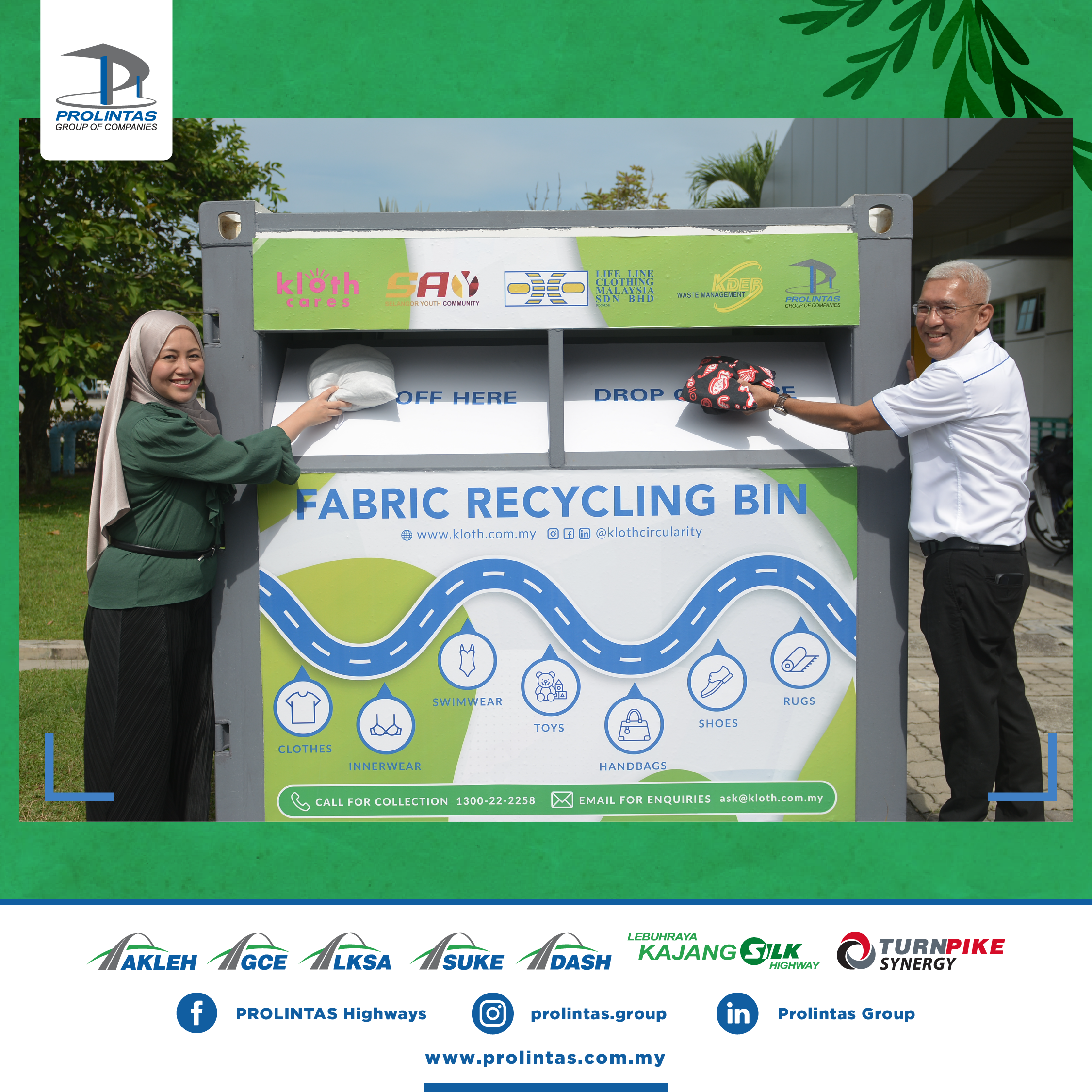 PROLINTAS engages in another sustainability initiative by launching the Fabric Recycling Bin Campaign in collaboration with Kloth Cares, the first textile-recycling movement in Southeast Asia, to extend the presence of fabric recycling bins encouraging the public, especially highway users to keep recycling.
It is believed that working together with a well-established social agency in a sustainability project like this will enhance better results towards achieving 13,000kg of fabrics equivalent to 14.33 tonnes of waste collection throughout the first year of the campaign.
This green campaign of PROLINTAS promotes environmental awareness and sustainable practices that are in line with the 11th SDG by providing the facilities and access for managing and reducing waste.
The bin is now available at lay-by of Sungai Balak Toll Plaza, Kajang SILK