PROLINTAS Pink October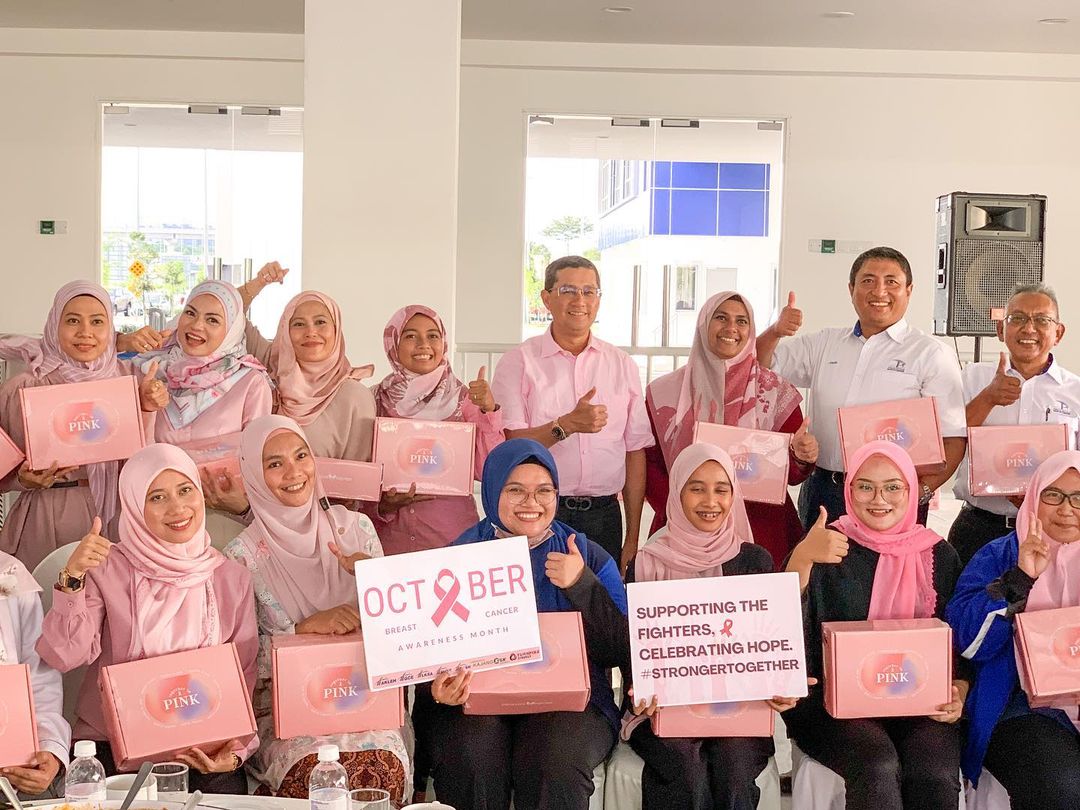 In support of Breast Cancer Awareness Month or "Pink October", all PROLINTAS employees came to work wearing pink.
To commemorate the occasion, women employees from all PROLINTAS highways' offices were given a pink box filled with some self care products and snacks.
This is also to celebrate all breast cancer survivors around the world. We wish you to stay strong and never stop fighting.
Breast cancer is the most common cancer among women in Malaysia but men can get it too. Everyone is encouraged to get tested. Early detection helps you to plan for the best medication to prevent the cancer from spreading.
Early detection saves lives. Let's get screened!