PROLINTAS Protégé Graduate Trainee Program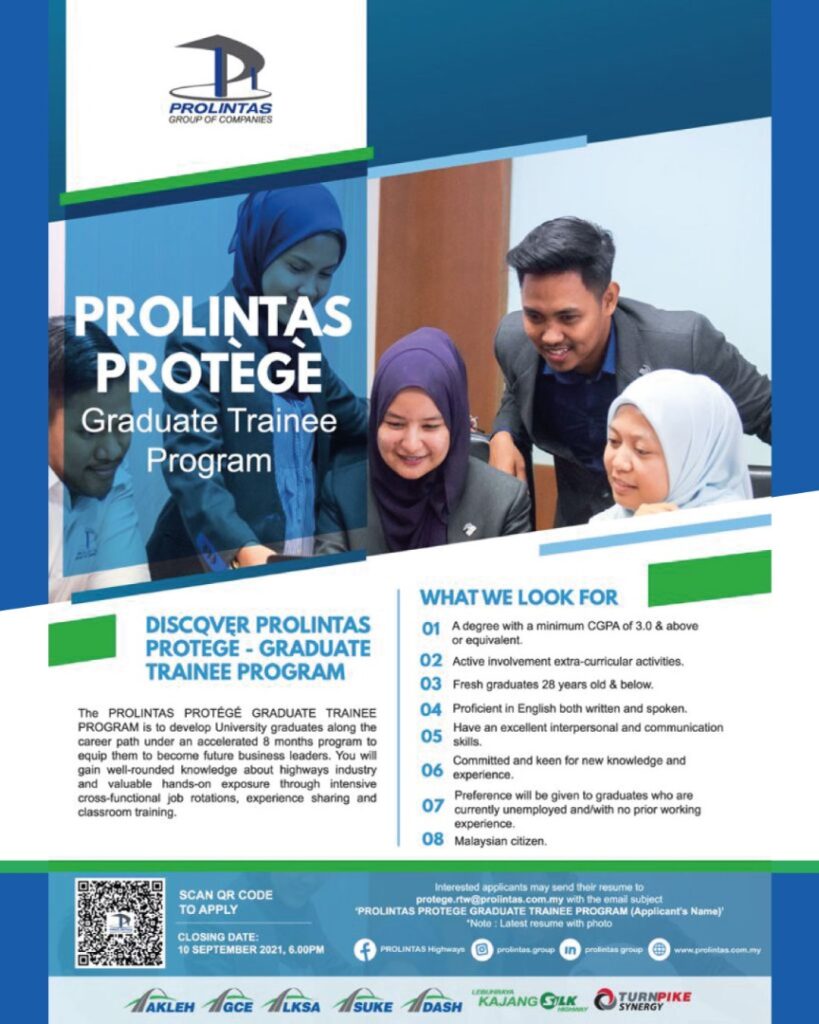 PROLINTAS PROTEGE Graduate Trainee Program is back!
Calling all YOUNG TALENTS & FRESH GRADUATED!
Kick start your career with our #PROLINTASPROTEGE Graduate Trainee Program
which will provide you with an exciting, holistic experience of working
in the fast-paced, dynamic expressway industry.
Want to join us and be part of us? Apply now at:
https://forms.gle/wtk3QuAqMPRCK7Xt7
We're accepting applications until September 10, 2021, 6.00 PM. APPLY NOW!
#PROLINTASProtege #PROLINTASHiring #Hiring #CareerOpportunities #Protege2021 #PROLINTASHighway #PROLINTASElevating #AKLEH #GCE #LKSA #SILK #SUKE #DASH