River of Life Project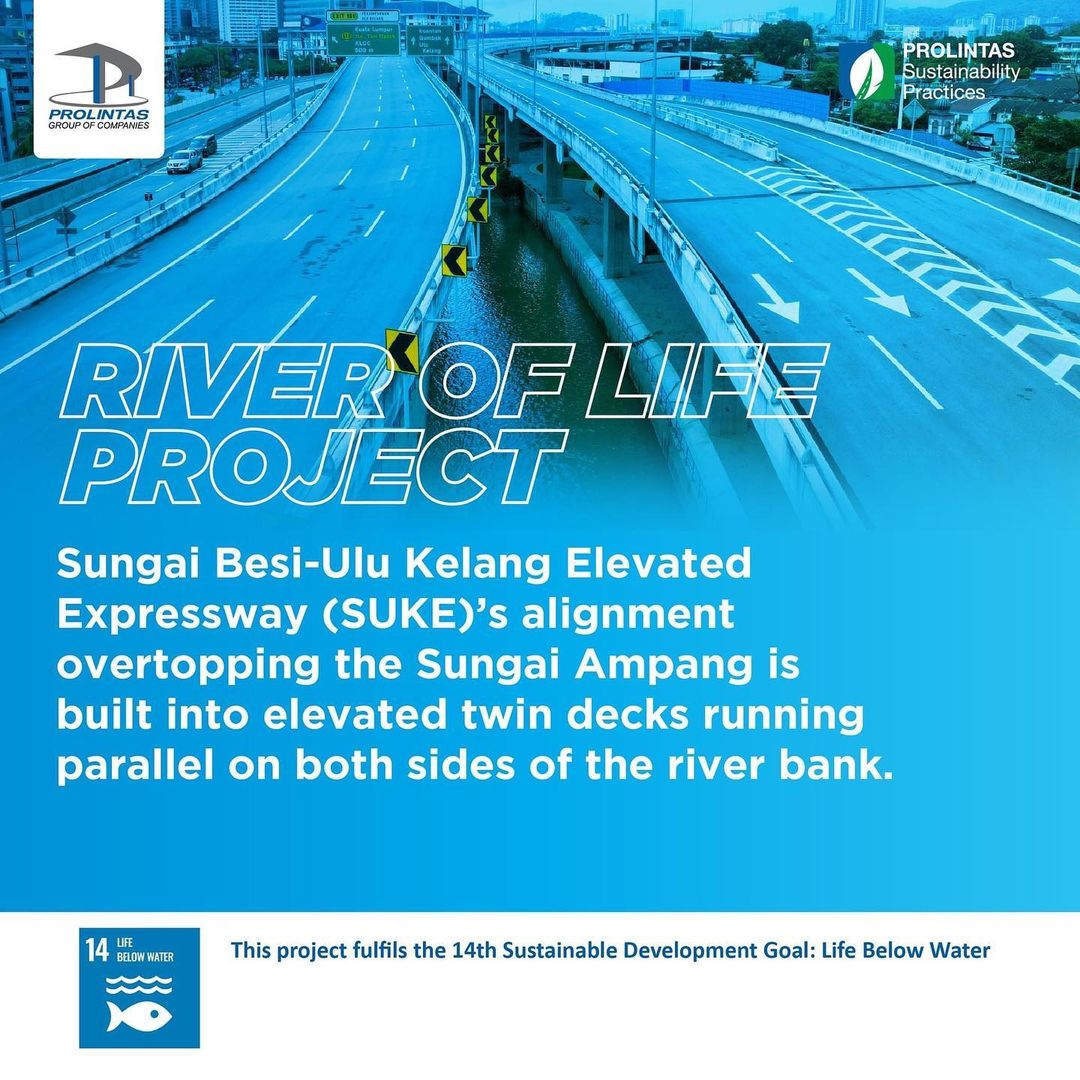 PROLINTAS' sustainability practices in construction and operations oversee the initiative we do right before our urban elevated expressways are built making sure our highway infrastructure coexists in harmony with the environment.
One major effort under water and river management is the River Of Life Project at SUKE. We have also collaborated with the Department of Environment (DoE) to conduct a river rehab with the community, an awareness programme on river preservation and conservation.
#Sustainability #PROLINTASSustainability #RiverRehab #RiverOfLife #SUKE #PROLINTASHighways #urbanhighways #urbanmobility