SUKE Highway Construction Records 87% Overall Progress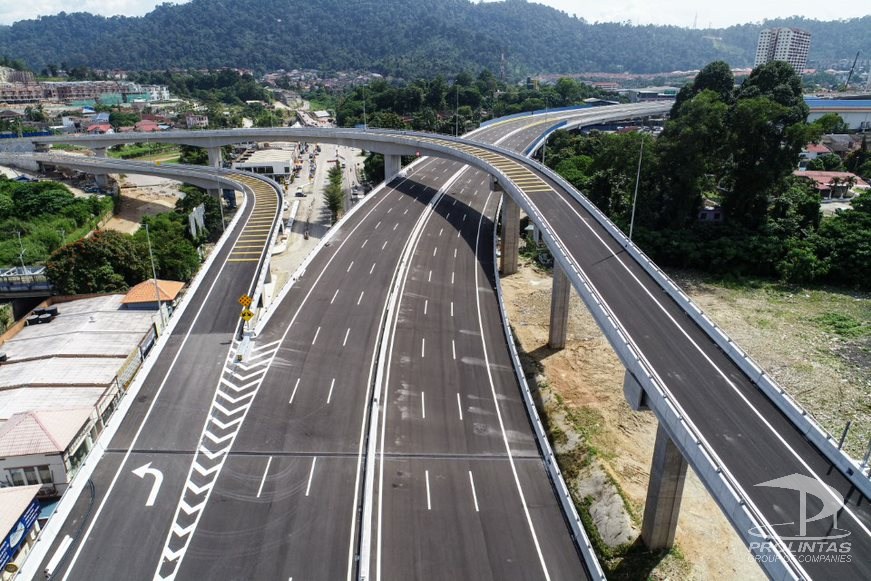 Kuala Lumpur, 17 February 2021 – The construction work of the Sungai Besi-Ulu Kelang Elevated Highway (SUKE) has recorded overall construction progress of 87%, for the period ending 2020. This is supported by full completion of CB3 package which connects to Jalan Taman Putra with Jalan Merbau near Pekan Ampang. CB3 package is the first package completed 100% from eight construction packages for SUKE Highway project.
According to Deputy General Manager of SUKE, Dr Ir. Zarulazam Eusofe, the CB3 package with the length of 2.7km passing through the Ampang Waterfront next to Bandar Baru Ampang, and ends at Jalan Merbau near the Ampang LRT. The construction of the CB3 stretch has taken about four years and was completed ahead from the initial schedule.
"When SUKE Highway is opened to users later, this package will help ease the traffic flow from around Bukit Indah, Kampung Dato 'Mufti, Taman Kosas and Bandar Baru Ampang. Road users heading to Kuala Lumpur City Center only need to use the Kosas Interchange or the next Ampang Interchange via the Ampang-Kuala Lumpur Elevated Highway (AKLEH). With approximately twelve kilometres from the interchanges, the road users will only take about eight minutes and this will give road users an alternative route to avoid the traffic congestion at Jalan Ampang," said Dr Ir. Zarulazam.
"We have also upgraded the Jalan Ampang road which is parallel with SUKE Highway structure, from two lanes to three lanes. With this upgrading, users on Jalan Ampang will have a smooth and comfortable journey," added Dr Ir. Zarulazam.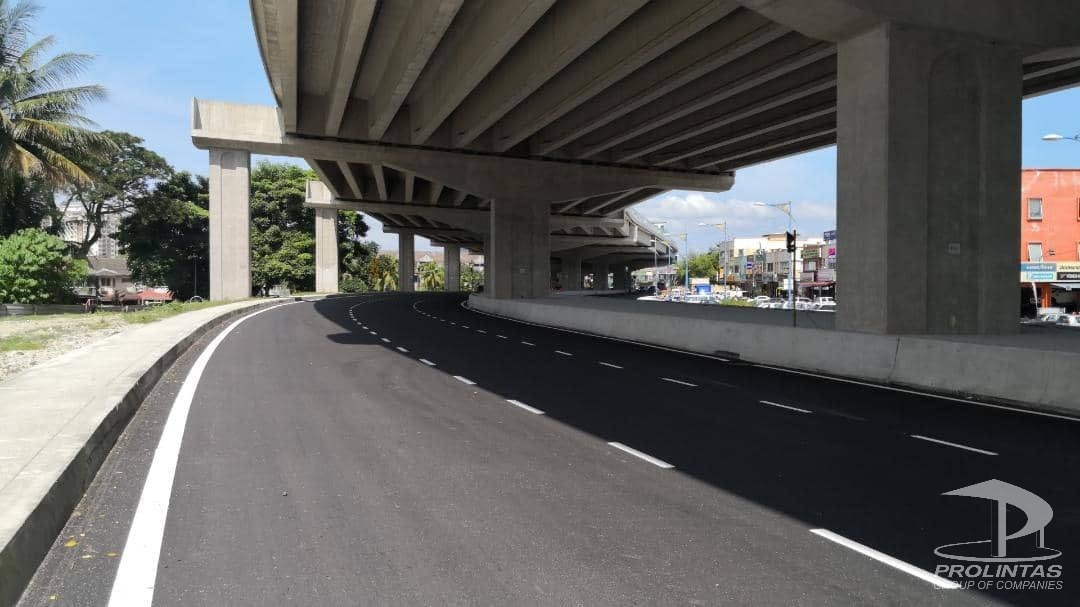 Construction of the 24.4km SUKE Highway began on 29 August 2016. Upon completion, it is expected to reduce traffic congestion by at least 30% on the Central Ring Road 2 (MRR2) and in high-density areas such as Cheras, Pandan Indah and Ampang.
SUKE Highway will begin in Sri Petaling, and ending at Ulu Kelang at Jalan Lingkaran Tengah 2 (MRR2). SUKE Highway will connect several major highways in the city such as DUKE, AKLEH, KL-Seremban Highway, Cheras-Kajang Highway, BESRAYA Highway and KESAS Highway.
For the record, Projek Lintasan Sungai Besi-Ulu Klang Sdn. Bhd., a wholly-owned subsidiary of the PROLINTAS Group of Companies is the concessionaire for the SUKE Highway.
-END-
---
For further information, please contact:
Katheja Begum, Tel: 012-692 9504 / katheja@prolintas.com.my
Badri Ibrahim, Tel: 019-349 3300 / badri@prolintas.com.my
Mustafa Akmal Ariffin, Tel: 012-6933 487 / mustafa@prolintas.com.my
Pejabat : 03-2164 2450
---
Projek Lintasan Kota Holdings Sdn Bhd (PROLINTAS) is wholly owned by Permodalan Nasional Berhad (PNB). Through its subsidiaries, the Company is the concessionaire for Ampang–Kuala Lumpur Elevated Highway (AKLEH), Guthrie Corridor Expressway (GCE), Kemuning–Shah Alam Highway (LKSA), Kajang SILK Highway (SILK), Sungai Besi-Ulu Kelang Elevated Expressway (SUKE) and Damansara-Shah Alam Elevated Expressway (DASH). For further information, please visit our website at www.prolintas.com.my.