Launching of the Integrity Pledge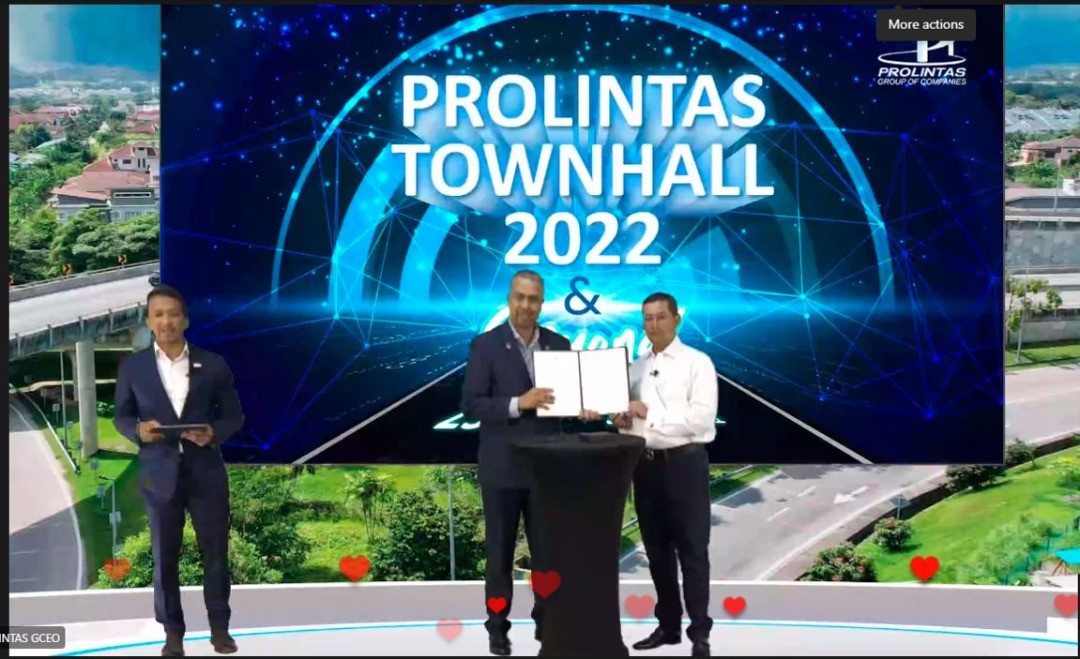 PROLINTAS 2022 & BEYOND is the theme for PROLINTAS' 2022 townhall where emphasis is given to the relationship between the top management the company and its employees. This is why a good engagement programme between the management and their employees is essential as it builds a strong workforce that will benefit the organization.
For the third consecutive year, PROLINTAS has held an annual townhall as a way for our Group Chief Officer (GCEO), Dato' Mohammad Azlan to stay in touch with the employees and it was live-streamed on 23rd March 2022, at Plaza Vads via MS Teams. The townhall platform for this year is carried out in a hybrid mode where our employees are able to watch live-streamed townhall from their remote working location. Concurrently, there was a live participation involving a small group of Management team and Long Service Awards recipients.
With a commitment to ensuring the Comprehensive IOT & centralised monitoring solutions, sustainable IT blueprint via Innovation & Technology and anchoring the Environment, Social & Governance (ESG) agenda apart from the Operation Excellence, Project Delivery and Business Growth, we hope that everyone will continuously contribute, achieve the greater heights and significant milestones, not only for the company but as an individual with strong values.
At the same time, PROLINTAS through Dato' Mohammad Azlan has renewed its Integrity Pledge where the execution of the pledge was then followed by the top management who were present on that day. This signifies PROLINTAS' adoption of "Tone from the Top" in eradicating corruption and bribery.
The execution of Integrity Pledge was followed by distribution of Integrity Badge for the top management to don. This is to showcase determination and persistence to all employees and Business Partners of PROLINTAS that PROLINTAS is serious about combating corruption and stressing good governance via integrity as our mission, action, and pride.