PAQS Site Outing to PROLINTAS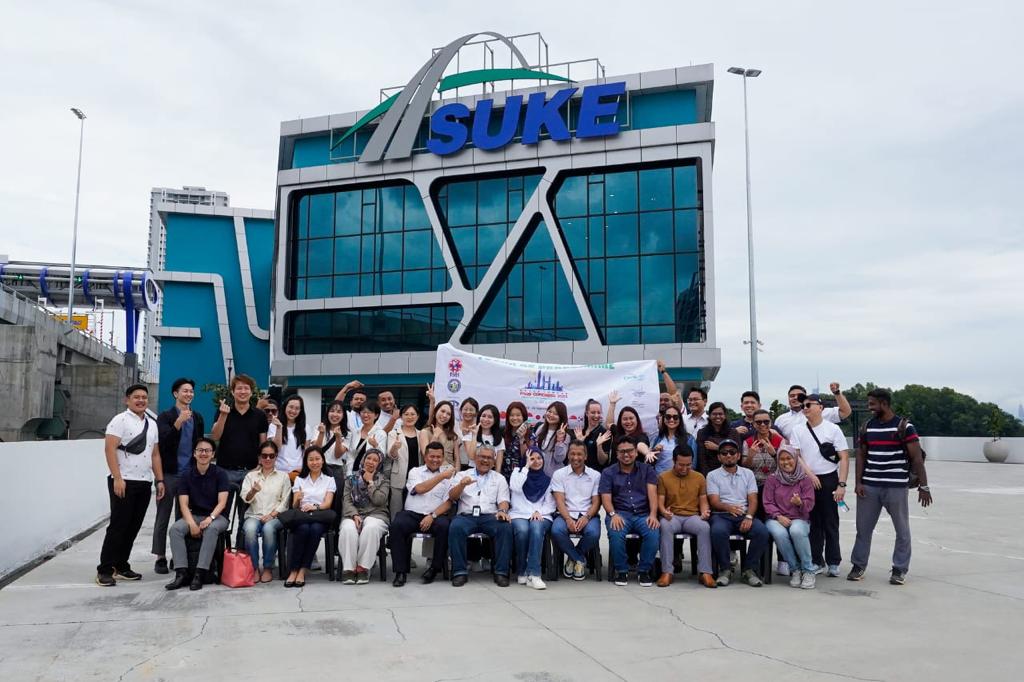 PROLINTAS Group was honoured to welcome 30 young surveyors from 9 different countries in the Asia-Pacific (APAC) region including New Zealand, China, Hong Kong, Singapore, Brunei, The Philippines, Japan, Sri Lanka and Malaysia to its highways yesterday.
The delegates were the participants of the Pacific Association Quantity Surveyors (PAQS) Congress 2023 organised by Royal Institution of Surveyors Malaysia (RISM). The site outing to PROLINTAS' highways was chosen by RISM to be one of the first agendas to be carried out during the congress.
This visit was a form of technology facilitation mechanism (TFM) in our efforts to promote strategic collaboration and partnerships for harnessing science, technology and innovation. PROLINTAS' involvement in support of the PAQS Congress 2023 will be a stepping stone to international exposure, putting our brand as the prominent urban highway provider in the Klang Valley.
The visit started with a half day filled with informative and interactive presentations by speakers from PROLINTAS at SUKE Complex Building, Alam Damai. The delegation was then brought for sightseeing of SUKE, DASH as well as GCE from the bus. They were also given a chance to explore our 5 stars-rated Elmina RSA before departed.