PROLINTAS Bagged Two Awards in 21st Malaysia International HR Awards 2021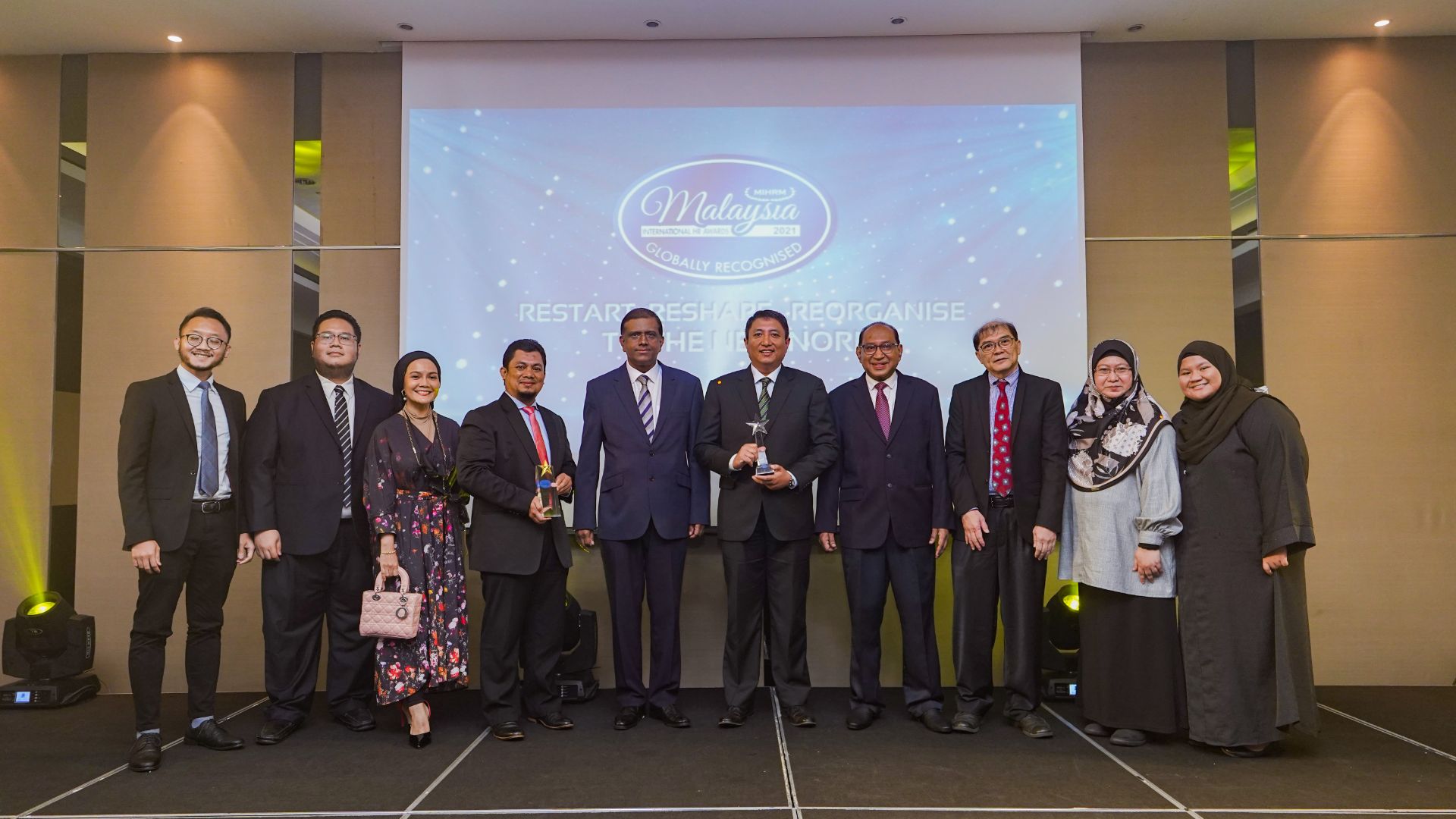 Up to this moment in June, PROLINTAS has been blessed with nothing but blessings on blessings. After a period of three years, we finally got around to having our very first Coffee and Connect session with our GCEO a few weeks back.
What's more, last week, we were honored to receive the special recognition by the 21st Malaysia-International HR Awards at Connexion Centre in Bangsar South. After putting in countless hours, days, and months of unremitting effort, we are overjoyed to let you know that we have been given the Gold Award in the HR Best Practices category. And to put a cherry on top of the cake, the evening's most prestigious award, the GRAND AWARD, was bestowed to us. These awards were presented by Yg Bhg Senator Dato Dr Nelson Renganathan, and the figure receiving these awards is the Human Capital Division Head, En. Mohd Johari Bin Mohd Salleh, on behalf of PROLINTAS Group Of Companies Management team.
To provide some background information, PROLINTAS participated in the HR Best Practices category of the 21st Malaysia-International HR Awards in November of 2021. After an intense evaluation and careful considerations by the distinguished panel of judges, not only did our team win the Gold Award but we also took home the prize for overall Grand Winner, triumphing over top contenders from MNCs and local players such as Maxis, American Express, Keysight Technologies, GroupM, Lembaga Zakat Selangor, Institut Jantung Negara and other accomplished participants.
This is our first time attending the Malaysian Institute of Human Resources Management (MIHRM) award ceremony, a national event with international prestige and worldwide recognition that has been held annually since 1999, thus it is a particularly noteworthy honor to receive this award. It is a privilege to get this recognition as this is a renowned accolade that seeks to recognize organizations that are at the top of their game.
We cannot express our gratitude sufficiently to the unsung heroes who were instrumental in making this whole thing possible. We would not be able to conquer this award without their unwavering commitment to boosting the Company's image among industry peers. Here is hope we all keep getting better.